Hall of Famer
⭐️ Donor ⭐️
GOLD SPONSOR
If we beat Boston College we will advance to the champion bracket and play the winner of the Belmont - Tarleton St. game on Sunday, November 20, at 8PM.
If we lose to Boston College we will play the loser of Belmont - Tarleton St. on Saturday, November 19 at 5:45 PM.
Ken Pom: Gives us a 46% chance of winning.
GMU - 95
Boston College - 107
The Eagles were picked to finish 13th in preseason ACC polls. So, the bar is set pretty low for Boston College. They have no one picked to earn any ACC honors with the exception of 6'6" Prince Aligbe who received one vote for preseason rookie of the year.
Last year Boston College finished 13-20 (6-14). So far this year they are 2-0.
They are 2-1 at home, 0-0 on the road, and 0-0 at neutral sites.
Wins: Cornell (79-77) and Detroit Mercy (70-66).
Losses: Maine
The Eagles are led by 6'3" Makai Ashton-Langford (15.0 ppg), 6'9" T.J. Bickerstaff (10.0 ppg & 10.3 reb), 6'2" Jaeden Zackery (12.7 ppg), 6'4" Mason Madsen (9.3 ppg), and 6'7" CJ Penha (9.3 ppg). 9 Eagles average double figure minutes.
The Eagles average 71.0 points per game while allowing 70.7. They are shooting 43.2% from the floor and 30.5% from 3. Opponents are shooting 43.6% from the field and 35.8% from 3. The Eagles shoot 60.8% from the free throw line and have averaged 12.7 turnovers.
Schedule:
https://bceagles.com/sports/mens-basketball/schedule
Roster:
https://bceagles.com/sports/mens-basketball/roster
Stats:
https://bceagles.com/sports/mens-basketball/stats/2022/pdf
The game is on ESPN 3.
My prediction: Any win over an ACC team is a good one. Boston College has not impressed thus far. Nor have we. All that being said. GMU 78 - 73 to advance to the winners bracket.
Discuss.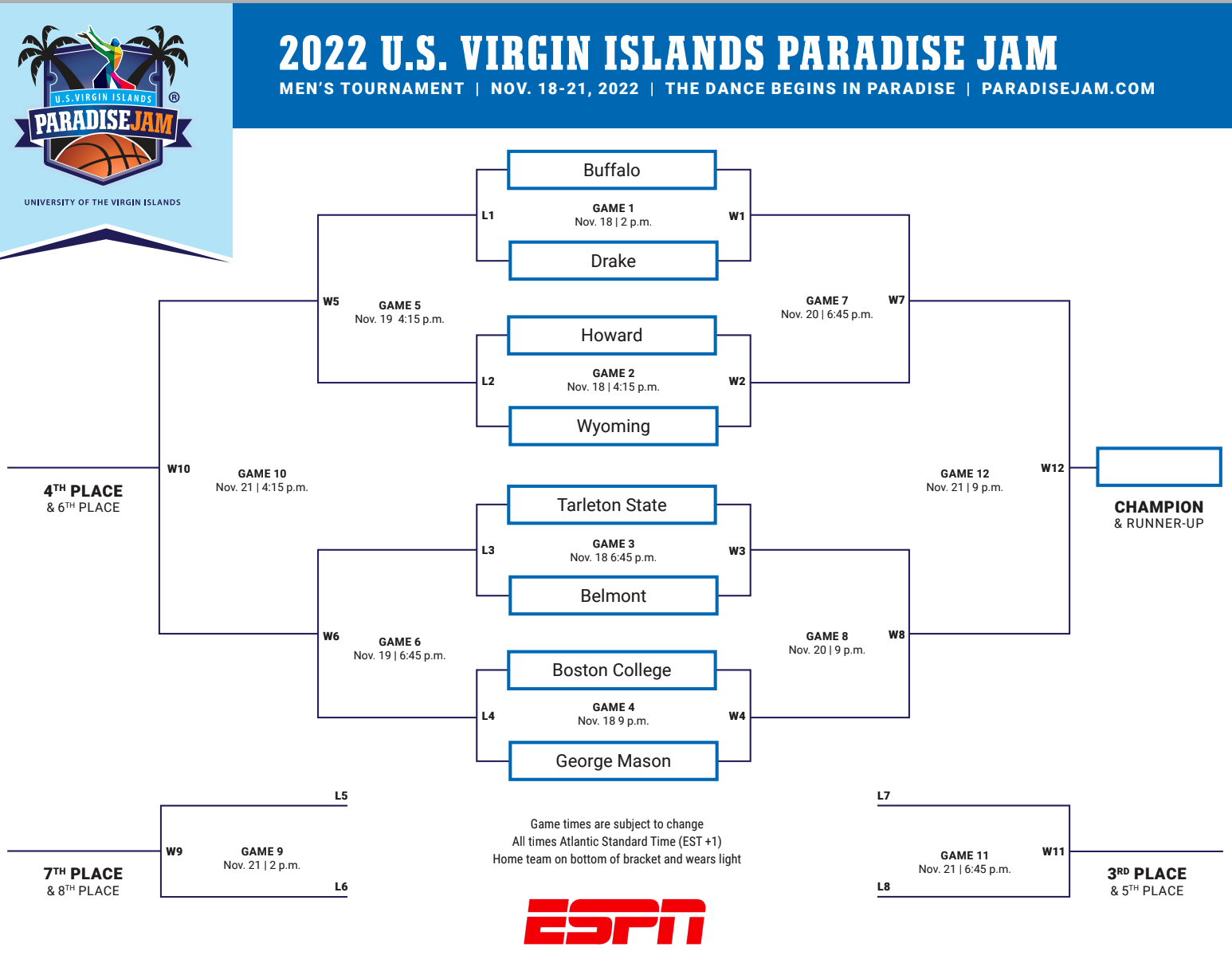 Last edited by a moderator: